Eagle Picher Warehouse Construction
Design-Build, General Contracting, Management, Pre-Construction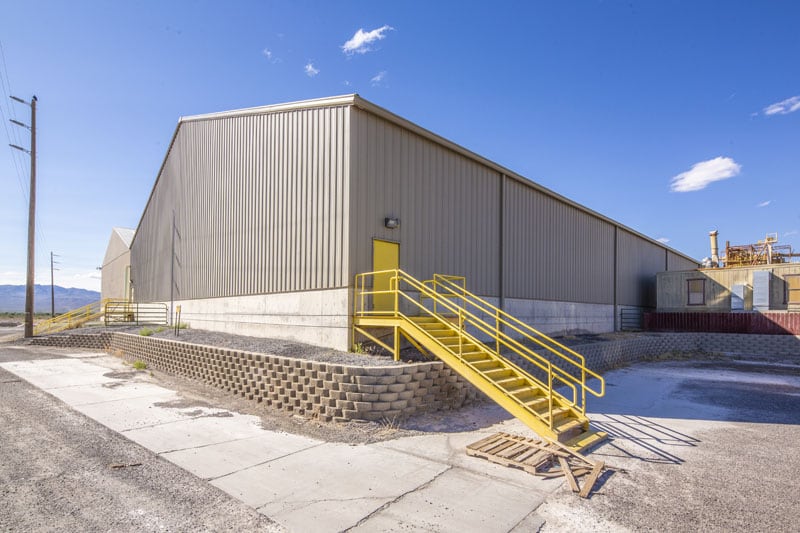 The Eagle Picher 110 x 260 Warehouse Construction project in Lovelock, Nevada, highlights how Reyman Bros. Construction effectively amplified EP Minerals' capabilities.
Scope of Work
We were tasked with creating a 27,000 sq ft warehouse to serve as a versatile dry lab. Our goal was to seamlessly expand EP Minerals' existing setup.
Challenges and Solutions
Integrating the new warehouse into the current site was a puzzle. Our team's meticulous approach ensured that the new structure meshed perfectly with the surroundings.
Design and Innovation
Our focus was on practicality and adaptability. The warehouse, tailored for a dry lab, was designed to cater to various functions, ensuring maximum utilization. Our innovative touch was in planning a layout that could accommodate a range of operational needs.
Results
The completion of the Eagle Picher 110 x 260 Warehouse brought a significant boost to EP Minerals. Their enhanced operational space translated to improved research and testing capacities, ultimately boosting their efficiency.
Impact
By seamlessly integrating the new warehouse, EP Minerals witnessed immediate operational improvements. The flexible design streamlined their work and optimized resource allocation.
Conclusion
The Eagle Picher 110 x 260 Warehouse Construction project showcases our dedication to crafting spaces that truly align with our clients' needs. We didn't just construct a warehouse; we optimized EP Minerals' operations. This case study underscores our commitment to delivering tangible solutions that contribute to our clients' growth and success.
For more information on our history or to seek client references, please contact our team directly. Call (775) 356-0150 or email info@reymanbrothers.com. One of our representatives will get in touch with you as quickly as possible.